Early last month, we had an appointment at David's Bridal to look at dresses for my MOH and my BM. When we made the appointment for bridesmaids dresses, we made sure to book it with the same bridal consultant that helped me and she was great! I brought in pictures of eight dresses and she pulled seven for my girls to try. One dress was discontinued so we skipped it.
But enough explaining, let's see the goods!
Dress #1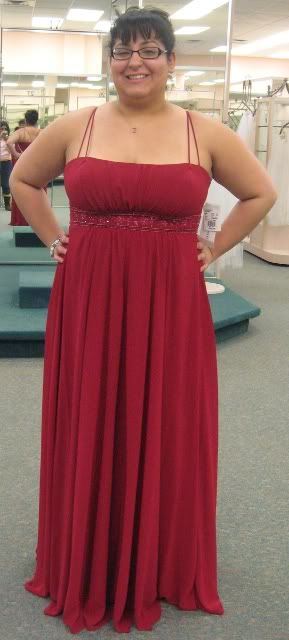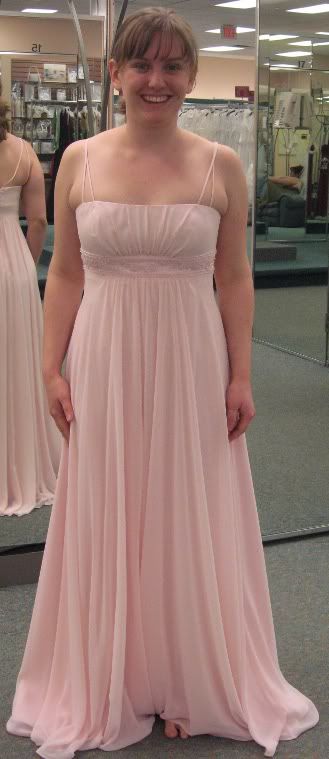 Dress #2
Dress #3 and Dress #4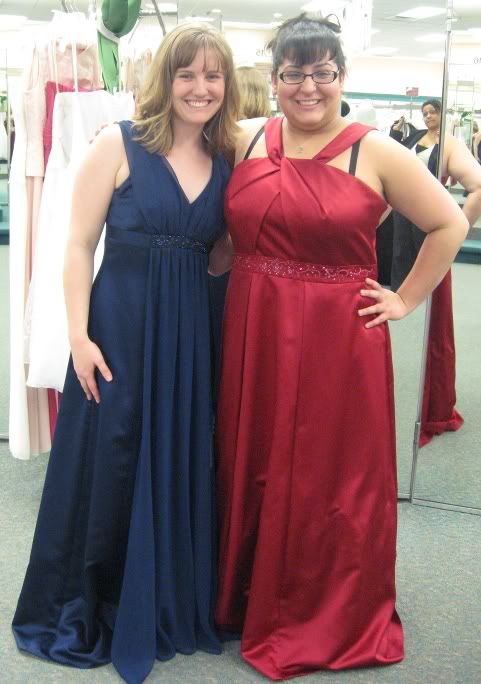 Dress #5

Dress #6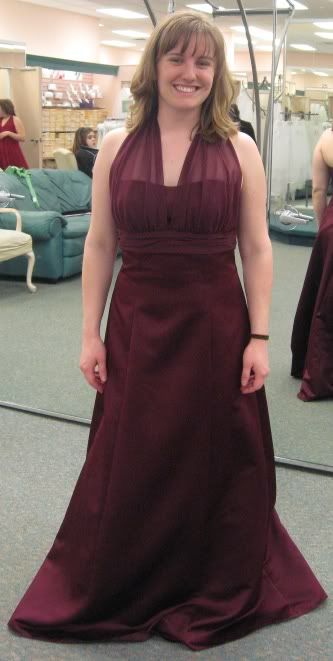 Dress #7
Don't they look lovely? At the beginning of the appointment, I told them that they didn't have to match. They could choose any dress they wanted in any of the wedding colors. After this first appointment, my girls did choose their dresses and, I must say, they look great in their dresses!!
How many dresses did your girls try on? Did they have matching dresses and colors? Did they find them at their first appointment?
*All pictures are personal pictures.