Since we had set up an appointment at David's Bridal to look for bridesmaids dresses, I decided to revisit the
My Favorites
section at their website. I had looked at every bridesmaid dress in their website a month or two before we actually set up the appointment and had saved my favorite dresses to my account. Since it had been helpful to bring my top dresses to my bridal appointment, I wanted to bring examples of bridesmaids dresses that reflected the style I was looking for.
I wanted my girls to have options to choose from, so I found eight different dresses that I thought could work.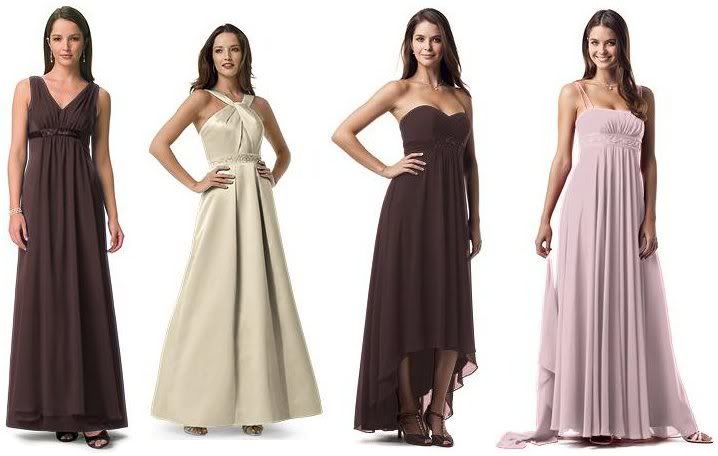 I couldn't wait to see my girls try the dresses on. I wanted them to find their own perfect dress! At our appointment, I think they tried on about four or five of these dresses, and I have the pictures to prove it ;-)
How many dresses did you look at for your bridal party? How far in advance did you start researching?