Tonight, the Mister and I will be going to an event hosted by our hired DJ company. Which has made me realize that I have not posted about our DJ!! Well, let me fix that right up.
We decided pretty early on in our planning that hiring a DJ would be the best way for us to go. Since we come from different backgrounds, our families' taste in music varies a lot. One of the key things we were looking for was to have some merengue and salsa to dance to. A DJ with a good variety in music could easily have something to please everyone.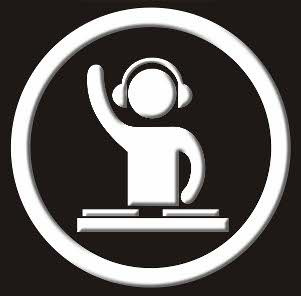 Our search was extremely short. Back in July 2009, the Mister, my MOH, and I attended a Bridal Expo. We saw a lot of DJ companies back then, but only one of them blew us away. We loved them so much that, when we decided to look for a DJ last January, the Mister immediately suggested to go see them first.
We met with them in mid-January and booked them right away. Yep, you heard that right. We booked a vendor on our first meeting with them without meeting with any other vendors in their field. Trust me, I've already gone through my share of worrying about it. I'm the kind of person that needs to analyze every option, consider every pro and con, gather every bit of information possible, and make an informed decision. That's my blessing and my curse.
Why did I let us book a vendor without seeing anybody else? Well, this is something the Mister really,
really
wanted. And by
this
I mean this DJ company. He wanted this to be his splurge if you will. Did I keep worrying about it weeks after we booked them? Yes, definitely. Do I worry about it now? Not so much!
One of the things that I love about this company is that they host an event called "Meet the DJ Night". During these events, they invite their clients to come out and meet every single DJ the company has. After meeting the DJs, you select your top three DJs, which means you have two back up DJs in case anything comes up on the day of the event. Awesome, huh? I'll let you know how tonight goes!
Oh yeah, the DJ company is
Admit One DJs
, in case you were wondering ;-)
Have you ever booked the first vendor you met with without shopping around? Did you worry about it? Do you over-analyze everything like me?