One of the decisions that we made early on was where the wedding was going to be held. Not where as in venue, but where geographically. See, I'm originally from Puerto Rico. Don't know where that is? It's a tiny, little island in the Caribbean.
What? You mean you can barely see this 110x35 mile island? Let me help you out!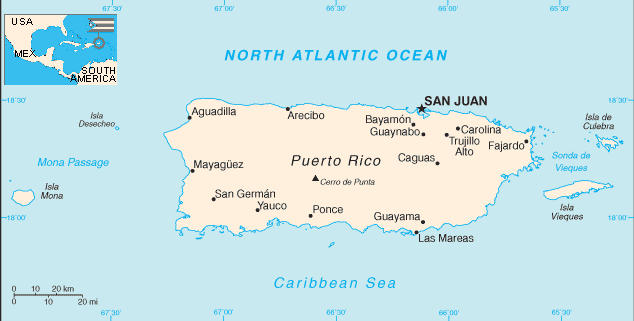 I moved to Illinois in August, 2008. That's a whooping 2,000 miles!!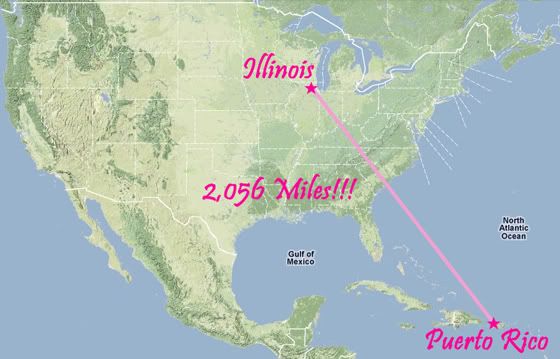 Source: Google Maps (edited by me)

My lovely fiancé is from Illinois, so his family is here. And where is my family? In Puerto Rico, and New Jersey, and some scattered among different other states. I knew that my family would want the wedding to be in PR, but I knew that would be a logistical nightmare. I wasn't too keen on the idea of choosing a venue that I couldn't see, a caterer that I couldn't meet, and so on. Or in transporting favors, centerpieces, and a wedding dress (among a million other things, I'm sure) from IL to PR. My mom lives back home, but I couldn't spring wedding planning on her. She works Mondays through Saturdays plus goes to school at night!
With these things in mind, my FI and I decided that having the wedding here in IL would be the best way to go for us.
Are you and your fiancé from two far away places? Did you have to decide between two different locations? How did you decide?