This morning, I open up Gmail for a quick scan of my inbox and there it was...
Hi Nina!
You've got 6 months to go!
Search Wedding Flower Photos
Choose Your Accessories
Order Your Invitations
Because I'm not starting to feel the pressure enough on my own, I get friendly reminders in my inbox about things I'm supposed to be doing for that extra dose of stress.
Okay, so I may not
show
that I'm feeling the pressure, I may
seem
like a relaxed bride, but my natural need to have every detail planned plagues me to no end (I absolutely hate to
play it by ear
, the mister is wonderful at this!).
Last night I was supposed to be relaxing. I've been feeling a little under the weather and decided to just rest (read: get home, take shower, crash on couch, eventually move to bed). When I finally moved to my bed to go to sleep for the night, I couldn't fall asleep. Thoughts of not having picked photographer yet haunted me and dollar signs for the dress alterations floated around in my head like the winged keys in Harry Potter (The Sorcerer's Stone? Anyone? No?).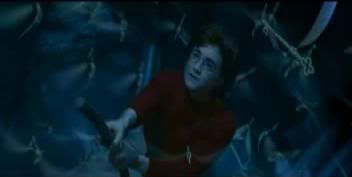 It's difficult not to get stressed out and very easy to lose sight of the big picture. And it's really got me thinking about what's really important: the mister and I, taking a big step in our lives, surrounded by family and friends. As time continues to tick by (and still having big items on our list to complete), I can only hope not to get caught up in the stressful whirlwind of wedding planning and pause long enough to enjoy the ride with the mister.
To the mister, happy six-months-to-go!