A couple weeks ago I stopped at Michaels on my way home after work. I spent a good hour (could have been an hour and a half) browsing the entire store, just seeing what they had, hoping that inspiration would hit me. Okay, so I would have been happy with inspiration bumping into me or just brushing me on the side. I'm not picky! But it did so much more than that!
I found aisles bursting with the beige and soft pink palette I desperately want for our wedding. I could have easily spend the night just admiring the goods (I swear, I have not been drinking), and Michaels has a lot to offer.
I know I don't want flowers for centerpieces (I'm still deciding whether or not I want a bouquet made of real flowers), and I know I want candles, candles, and more candles. And I'd like to add butterflies as accents to the decorations. And thinking along those lines, I saw these possibilities at the store.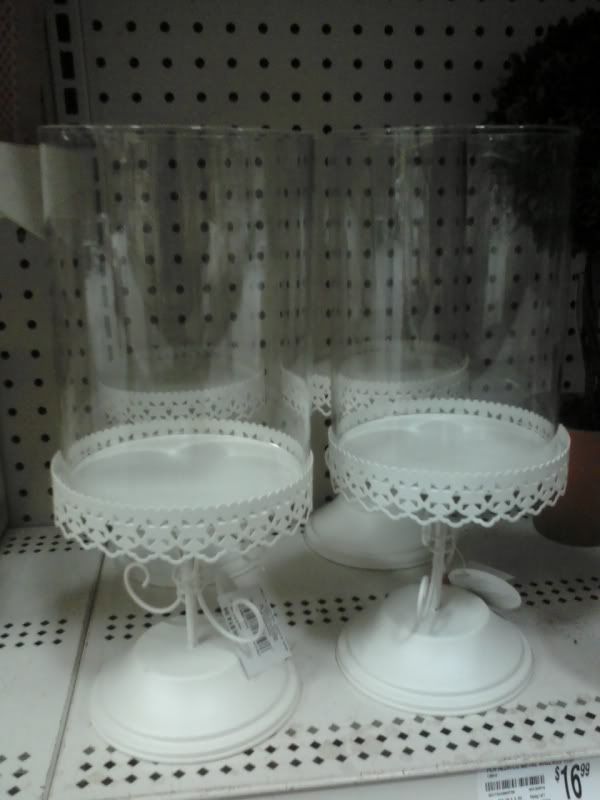 Imagine candle pillars burning in this gorgeous stand, or maybe a mini-terrarium (think moss on the bottom, small branches with butterflies perched on them) surrounded by tea light candles on the table.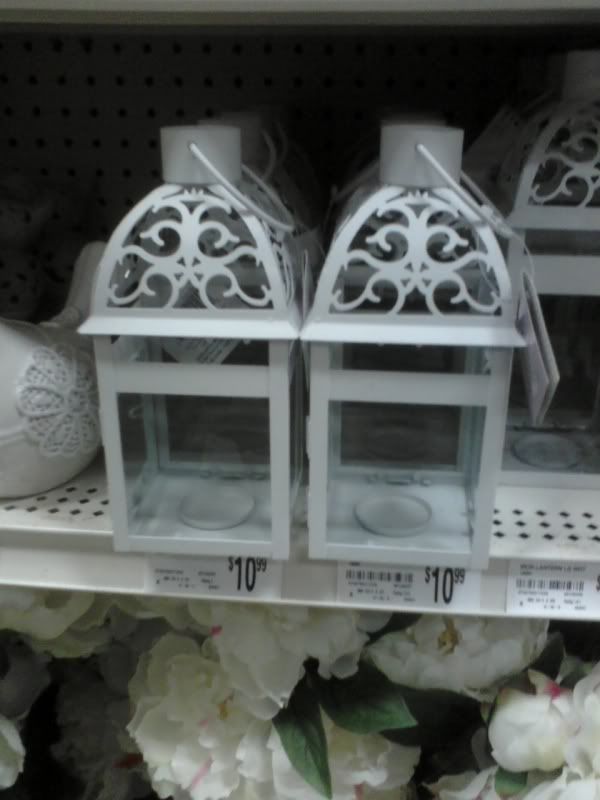 Or how about one of these lovely lanterns in the middle of the table, with a cute butterfly perched on top, surrounded by even more tea light candles on the table?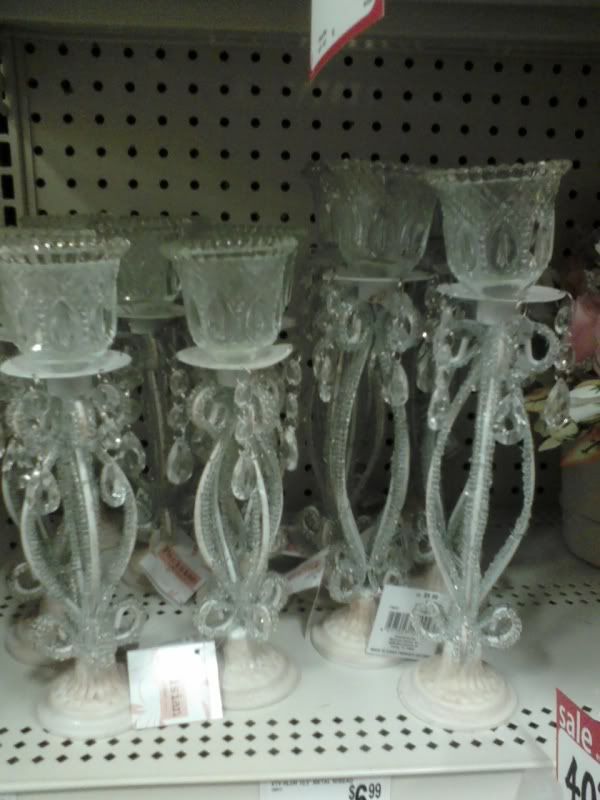 Or perhaps three of these candle holders (taller one in the middle with a shorter one at each side), providing dimension with its different heights as well as a soft, romantic glow?
How unbelievably beautiful and delicate are these? I saw these and all I wanted to do was break out the credit card and buy them all! Adorable butterflies in our wedding colors!!
Sadly, I was very strong and did not take out my credit card to buy any of these items (oh, how difficult that was, trust me!). However, I did take out my credit card to purchase a few items that I simply could not pass up. And those, my friends, will be another post ;-)
Where do you find inspiration for your wedding decor? Do you find yourself browsing your favorite craft store aisle by aisle?
Note: All pictures were taken by me, using my phone, and I'm finally uploading them to my computer thanks to my recent trip to Best Buy, where I purchased (finally!) a micro SD card.